Off the Chain is a low cost, volunteer run, 501(c)(3) bicycle collective open to the Anchorage community. Off the Chain teaches people of all ages and backgrounds how to repair bicycles and strives to increase bicycle ridership, awareness, and safety through community service and education. Shop Off the Chain is open to the public during shop hours. During open shop hours you have access to our tools, library and advice from our volunteer mechanics. We have an inventory of refurbished bicycles, used parts and basic new parts available.
Current Hours
Wednesday 3-7 Thursday 6-8 "Ladies Night"  Sunday 3-7 
*Due to volunteer availability, please call the shop at 258-6822 to ensure we are open (see below for holiday closures)
---
Updates!
1/8/15 Happy New Year!
Here is what is going on at OTC this month:
OTC will be closed today, 1/8/15 due to lack of volunteer staffing. We will be open the remaining Thursdays in January.
There will be a bike stripping night this coming Monday, January 12th at 7pm. The shop is looking great thanks to all of your hard work! THANK YOU!  If you're interested in helping us write a grant join us Wednesday January 14th at 8pm at the Buckaroo club for our initial brainstorming meeting to apply for the Strengthening Organizations grant through the Alaska Community Foundation. For more information, you can visit their website.

Mark your calendars, February 18th will be our sort-of-annual Officers Election meeting!
Also, remember when filing for your 2015 PFD, Off the Chain is a Pick.Click.Give organization! Thank you for your support!
12/12/14 Check out OTC in the Anchorage Press this week!

8/20/14 Check it out! A great article about Off the Chain published in UAA's Green & Gold highlights the history off Off the Chain!
Off the Chain is an official Pick.Click.Give organization for 2015 PFD.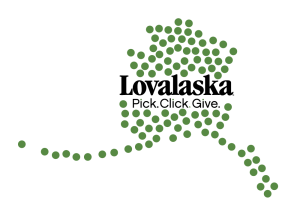 Location 814 W. Northern Lights Suite W-15 (west end of the Mat-Maid building) Anchorage, AK