Off the Chain is a low cost, volunteer run, 501(c)(3) bicycle collective open to the Anchorage community. Off the Chain teaches people of all ages and backgrounds how to repair bicycles and strives to increase bicycle ridership, awareness, and safety through community service and education. Shop Off the Chain is open to the public during shop hours. During open shop hours you have access to our tools, library and advice from our volunteer mechanics. We have an inventory of refurbished bicycles, used parts and basic new parts available.
Current Hours
Wednesday 3-7 Thursday 6-8 "Ladies Night"  Sunday 3-7 
*Due to volunteer availability, please call the shop at 258-6822 to ensure we are open (see below for holiday closures)
---
Updates!
12/18/14 Holiday Hours!

There will be a stripper party Monday night December 29th! It usually starts around 7, call the shop to see if anyone is there yet if you would like to join or email us for more info at officers@offthechainak.org
This year's holiday closures: 
Wednesday 12/24 (we will be open the 28th!)
Thursday 12/25
Wednesday 12/31
Thursday 1/1

Thank you for your patience as we are not open a lot due to the normal business hours falling on holidays. Have a safe and happy holiday and we'll see you in the new year!  
12/12/14 Check out OTC in the Anchorage Press this week!

10/2/14 Happy PFD day! We would like to send a HUGE thank you to the community for so much support this past year and being generous enough to donate your time and money so we can continue to exist and make a difference in our community. Off the Chain met with John from IGOAK yesterday to help us start a conversation about the future of Off the Chain. Who knew five years ago that some college students who loved bikes could run this whole operation and be successful at it? Without the support of the community we would be just a bunch of bike nerds in a storage unit. How do you think we're doing? Shoot us an email and let us know! officers@offthechainak.org
8/20/14 Check it out! A great article about Off the Chain published in UAA's Green & Gold highlights the history off Off the Chain!
Off the Chain is an official Pick.Click.Give organization for 2015 PFD.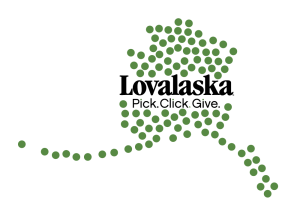 Location 814 W. Northern Lights Suite W-15 (west end of the Mat-Maid building) Anchorage, AK