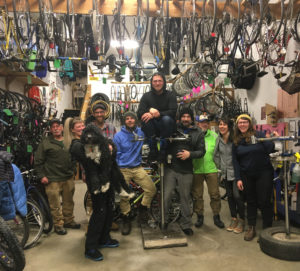 Off the Chain is a low cost, volunteer run, 501(c)(3) bicycle collective open to the Anchorage community. Off the Chain teaches people of all ages and backgrounds how to repair bicycles and strives to increase bicycle ridership, awareness, and safety through community service and education.
We are open to the public during shop hours. Come in and you will have access to our tools, library and advice from our volunteer mechanics. We have an inventory of refurbished bicycles, used parts and basic new parts available.
Current Hours:
Tuesday 6-8 pm
Wednesday 5-9pm
Thursday 6-8pm
Sunday 3-7pm
Please follow us on Instagram or Facebook for updates.
Can't make it during open hours? We now have bike repair kits available for checkout at Anchorage Public Libraries! Find out more and reserve your kit.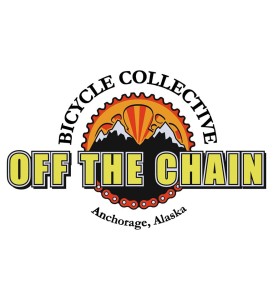 ---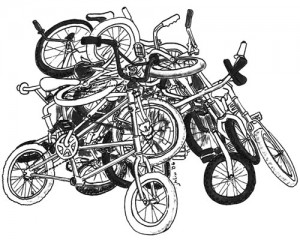 Cleaning out your garage? We are accepting the following donations:
Bikes in fair condition or better (easily fixable!)
Lightly used bike parts
Bike tires in great condition
We are not accepting:
Bikes that have weathered outdoors (read: rusty, grown into lawn, hit by car, etc.)
Bent or damaged wheels
Well worn tires
Misc. bike paraphernalia (computers, jerseys, shoes, used water bottles)
Bike rack attachments for cars
Your donations are tax deductible to our registered 501(C)3 organization. You can make a donation through Pick.Click.Give or through DonorBox using the link below. We also accept cash and non-monetary bike donations during our normal business hours.